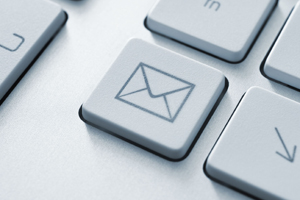 In order for professionals to communicate in an efficient and timely manner monitoring of the Microsoft Exchange server is imperative. There are many factors that have an impact on the performance of an exchange server so it is necessary to watch not only the flow of data, but also the utilization of hardware resources by the server.
There are several was to ensure the exchange server stays running, and detect potential problems. Counters are used to monitor processes and services which will give an indication of how much data is being transferred, and how well the exchange server is performing. The most important information to know, however, is the accessibility of the server. Accessibility of the exchange server can be verified by watching the number of sync requests and average response time. Looking at mail flow can help detect spam, and also determine an appropriate time for server maintenance. Searches by the Lightweight Directory Access Protocol (LDAP) that have failed indicate a problem with Active Directory Services in Windows which can cause the exchange server to stop functioning.
There are some other functions that need to be observed as well to make sure the exchange server is operating properly. Some of these functions are virtual memory, Central Processing Unit (CPU) use, and disk space. Problems with any one of these functions can bring down the exchange server. A growth in the Simple Mail Transfer Protocol (SMTP) queue shows that the exchange server is not transmitting data, and there is a service monitor within the Windows operating system that will alert you when a process fails. Windows service monitor will provide an alert when a process fails, but there are also hardware operations that need to be closely watched. Unforeseen hardware problems can cause a multitude of issues with the exchange server application. There are a number of companies that offer exchange server monitoring options in today's market.
For example, SolarWinds Server and Application Monitor is a good choice for making sure the Microsoft Exchange Server is running and operating efficiently. It is easy to install and provides all of the necessary information in one location. This software also gives you multiple ways to view the operation of the exchange sever, and will assist you in determining the correct parameters for the Microsoft Exchange Server. Dot-Com Monitor and other companies like NewRelic also offer other solutions that are workable for people looking for a way to monitor exchange servers without having to check them manually.
Microsoft Exchange for Nonprofits
If you're running a nonprofit, there's a chance that you might be interested in running a Microsoft Exchange server so that everyone in your organization can have access to email. This can be helpful because it gives people in your organization the opportunity to communicate effectively without the hassle of dealing with a traditional IMAP or POP server.
The nice thing about that is Microsoft Azure actually has a nonprofit option that allows people to use a whole bunch of their tools for free, as long as you're a real nonprofit. It's nice because it gives organizations the opportunity to get access to things that they would otherwise not be able to afford. If you're looking for regular web hosting and not the Azure cloud platform, it would be wise to check out WebHostingBuddy's nonprofit web hosting guide to see what some of the various options are. Building a site for a nonprofit company and even setting up Microsoft Exchange is easier than you think, so don't be afraid to give it a try!